After 18 months of renovation work, the Oyo State Government has completed an upgrade of the Lekan Salami Stadium, with cutting-edge structures and environment-friendly technologies.
The Lekan Salami complex built on 130,000 square metres of land was formerly occupied by Ibadan racecourse. The Race Course had gone moribund while the space became home to illegal activities and structures.
The administration of General David Jembewon (retired) is credited with the original idea of turning the Race Course into a sports complex. While the initial design was for a sport and recreational complex, provision was later made for shops as a way of revenue generation.
The stadium was completed during the administration of late Brigadier-General Adetunji Olurin, while the main-bowl of the stadium was unveiled on May 1988 by late former military vice president of Nigeria, Admiral Augustus Aikhoumu. At inception, facilities in the complex include, football field, tennis courts, squash, indoor sports hall, amphitheater, basketball courts, volleyball courts, swimming pool (uncompleted) and handball courts.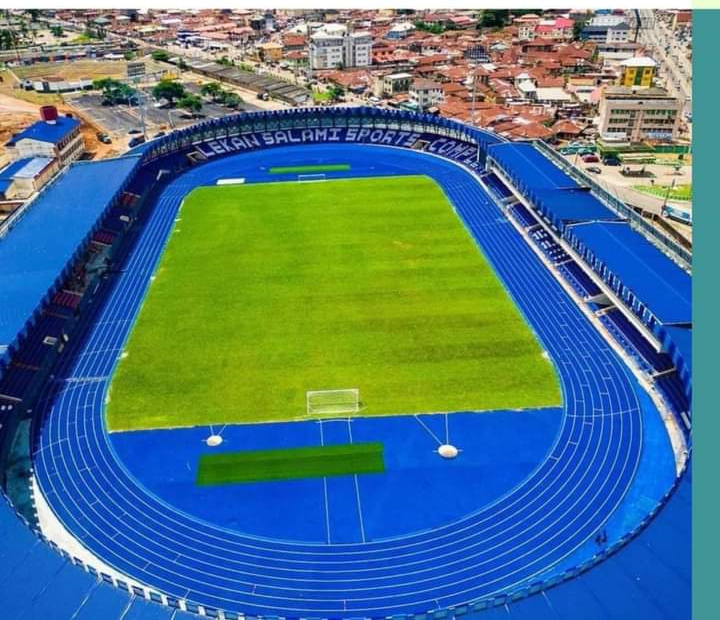 In 1998, the then military governor of Oyo state, Col. Hammed Usman (rtd), renamed it Lekan Salami stadium in honour of an Ibadan High Chief, late Chief Lekan Salami, for his strong support for the Shooting Stars and sports development in Oyo State. The stadium has hosted many international and continental soccer championships including the Nigeria versus Georgia match, Shooting stars F. C, Ibadan versus Bizerte F. C of Tunisia; Shooting Stars football club versus Orlando FC of South Africa and several memorable Premier, national league and FA cup championships.
The Governor kick-started the remodeling to FIFA standards in August 2020. Within a year of the inauguration of the contract, the contractor, Messrs. Peculiar Ultimate Concerns Ltd delivered the main bowl of the stadium with world-class facilities.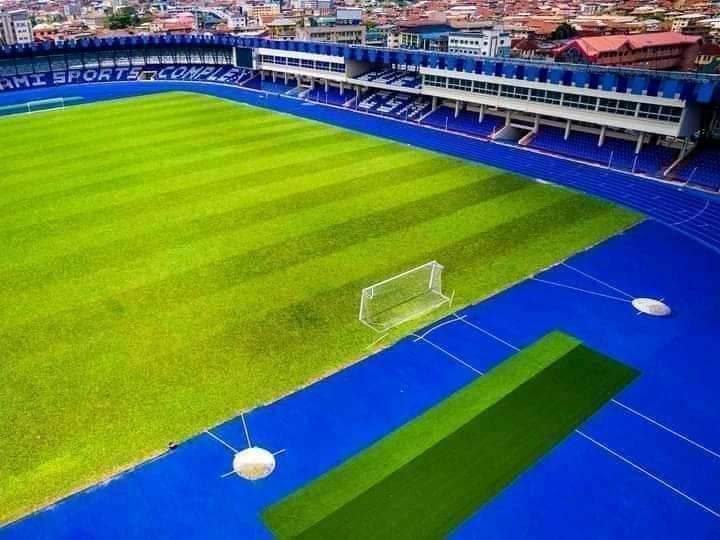 The main bowl of the stadium is fitted with FlFA recommended specified standard natural grass, four dressing rooms equipped with modern showers, heaters and players lockers, adjustable flood lights, five-mile radius CCTV, most modern electronic score board and video assistant referee (VAR).
Essentially, all the stands are now fully covered besides a VIP lounge equipped with grand style VIP seating arrangement with numbers. The stadium boosts of two new additional specialized gymnasiums for combative sports and gymnastics and 1,200 capacity tennis court.