This is a list of  Governors and Administrators  of Niger State. Niger State was formed on 3 February 1976 when it was split out from Sokoto State.
VICE ADMIRAL MURTALA NYAKO (RTD), GCON, CFR: RCDS, D.AGRIC. (H.C.) was elected Executive Governor of Adamawa State, Nigeria, taking office in May 2007. Prior to then he served in the Navy, at one time being military governor of Niger State, and being appointed Chief of Naval Staff in December 1989.
GOVERNOR OF ADAMAWA STATE
In office 29 April 2008 – impeached 15 july 2014
Preceded by James Shaibu Barka
Succeeded by Umaru Fintiri
In office 29 May 2007 – 26 February 2008
Preceded by Boni Haruna
Succeeded by James Shaibu Barka
CHIEF OF NAVAL STAFF
In office 1990–1992
Preceded by Rear Adm. P.S. Koshoni
Succeeded by Vice Adm. Dan Preston Omotsola
GOVERNOR OF NIGER STATE
In office February 1976 – December 1977
Succeeded by Okoh Ebitu Ukiwe
PERSONAL DETAILS
Born 27 August 1942 (age 77)
Mayo-Belwa, Adamawa State, Nigeria
Nationality: Nigerian
POLITICAL PARTY:All Progressive Congress
PARENTS: Alhaji Hamman-Yero Hajiya Maryam Daso
ALMA MATER:Britannia Royal Naval College
MILITARY SERVICE Allegiance: Nigeria
Branch/service: Badge of the Nigerian Navy.svg, Nigerian Navy
Years of service: 1963-1993
Rank: Vice Admiral
EARLY LIFE
Murtala Hamman-Yero Nyako was born at Mayo-Belwa, Adamawa State on 27 August 1943. His father, Alhaji Hamman-Yero, was a notable merchant and produce buying agent, whose mercantile activities was directly responsible for the establishment of John Holts and Sons Ltd centre at Mayo-Belwa. His mother, Hajiya Maryam Daso, was a housewife who was keen on Islamic studies and herbal medicine.
He started his western education at Mayo-Belwa Elementary School in January 1952, proceeded to Yola Middle School in January 1955 and commenced his secondary school education in the same school in January 1958. He was noted whilst there for his academic achievements and sporting prowess.
NAVAL CAREER SERVICE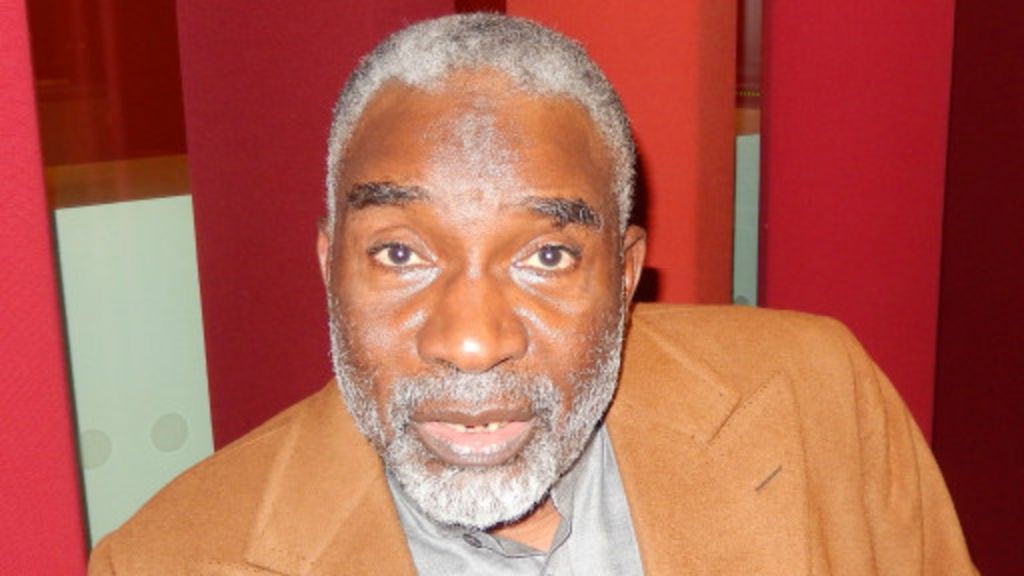 Nyako joined the Royal Nigerian Navy in June 1963 as an officer cadet, commenced his officer training at the Britannia Royal Naval College, Dartmouth, England in September 1963, was commissioned as a Sub-Lieutenant in September 1965 and completed his initial naval training in September 1965.
Nyako returned to Nigeria in October 1966 to serve in the Nigerian Navy until September 1993. During that period, he held a number of on-board and shore appointments. He was at one time a Commanding Officer of a Patrol craft, a Landing craft and the first missile carrying ship of the Nigerian Navy. In February 1976, General Murtala Muhammad appointed Nyako governor of the newly formed Niger State, which had been split out from Sokoto State. He served in this post until December 1977. Later he became the Chief of Naval Operations at the Naval Headquarters, the Flag Officer Commanding the Western Naval Command and the Flag Officer Commanding the Naval Training Command from where he was appointed the Chief of Naval Staff in January 1990. Two years later, he was appointed the Deputy Chief of Defence Staff and retired from the Service in September 1993 with the rank of Vice Admiral.
POST NAVAL CAREER AND AGRICULTURAL ACTIVITIES
Nyako was born a cattle owner as his mother had been allocated some cows for her offspring before he was born. He was, therefore, most involved with cattle rearing and later general agricultural development while he was in the Naval Service. The main issue as he understood it was improving substantially the productivity of Nigeria's agricultural units and the quality of their products. He commenced a sustainable cross-breeding programme of his local cattle with exotic superior sires in 1990 with very satisfactory results. He also got involved in the production of horticultural crops, and his first commercial export of musk melons to Europe using chartered aircraft took place in January 1990. Exotic mangoes from his mango orchard of 50,000 trees were first exported to Europe in 1993. He is also presently involved in the modern production of dates, passionfruit, banana, pasture development, breeding of goats and fish farming.
Nyako is the President of the Horticultural Crops Growers Association of Nigeria, the Practicing Farmers Association of Nigeria and the Apex Farmers Association of Nigeria. He is a patron of numerous farmers' commodity associations in the country. Admiral is a successful integrated farmer of international repute. He is sole owner of one of the largest dairy farm in the country, Sebore (EPZ) Farms. In addition, Nyako owns the largest mango farm in the country leading to him being known as Baba Mai Mangoro (BMM).
POLITICAL CAREER AND CONTROVERSY
Nyako entered politics in 2006. He was elected Governor of Adamawa State in April 2007. In February 2008 the Election Petition Appeal Tribunal annulled his election, alleging electoral malpractices. The House Speaker James Barka was sworn in as Acting Governor on 26 February 2008.
A fresh election was run, and Nyako was reelected with a landslide victory taking all 21 Local Government Areas, resuming office on 29 April 2008.[6] Soon after, the House initiated moves to impeach Nyako, but was dissuaded after the personal intervention of President Umaru Yar'Adua. The relationship improved, and in March 2010 the Adamawa State House of Assembly passed a vote of confidence in Governor Nyako, describing him as a "messiah" to the people of the state. In 2012 after the Governor's first tenure, he ran for a second term and was once again re-elected.
On July 15, 2014, the governor was impeached as the state House of Assembly deliberated on the report of an investigative panel that probed allegations of financial misconduct against him. The report found the governor guilty of all the 16 allegations of gross misconduct leveled against him by the House.
On 11 February 2016 the Federal Court of Appeal declared the impeachment null and void and ordered that all his entitlements accrued from the date of impeachment be paid to him. The judgment was upheld on 16 December 2016 by the Supreme Court of Nigeria but declined to reinstate him.
ACCOLADES
Nyako has been a recipient of an honorary Doctorate Degree of Agriculture from the Federal University of Agriculture, Abeokuta; University of Technology Minna, (2008); University of Technology, Yola (2009) and the National Awards of Commander of Federal Republic (CFR) in 1993, Grand Commander of the Niger (GCON) in 1999 and another Commander of the Federal Republic (CFR) in 2002.
Nyako is married with children.
OKOH EBITU UKIWE (born 26 October 1940) is a retired Commodore in the Nigerian Navy who served as the de facto Vice President of Nigeria during the Ibrahim Babangida military government from 1985 to 1986.
7th Chief of General Staff
In office August 1985 – October 1986
PRESIDENT Ibrahim Babangida as Military Head of State Preceded by Maj-Gen. Tunde Idiagbon as Chief of Staff, Supreme Headquarters Succeeded by Adm. Augustus Aikhomu
GOVERNOR OF LAGOS STATE
In office July 1978 – October 1979 Preceded by Ndubuisi Kanu Succeeded by Lateef Jakande
GOVERNOR OF NIGER STATE In office December 1977 – July 1978 Preceded by Murtala Nyako Succeeded by Joseph Oni
PERSONAL DETAILS
Born 26 October 1940 (age 79) Abiriba, Abia State, Nigeria
NATIONALITY: Nigerian
MILITARY SERVICE
Allegiance: Nigeria Biafra
Branch/service: Nigerian Navy
Years of service 1960-1986
RANK: Commodore Commands
Western Naval Command
MILITARY CAREER
Ukiwe was born on 26 October 1940, son of Chief Ebitu Ukiwe of Abiriba in Abia State. His father was a traditional ruler in Abiriba and Head of the Old Bende Division Local Government Appeal Court. Ukiwe joined the Nigerian Navy in 1960 as a cadet (officer), and was commissioned in 1964 with the rank of sub-lieutenant. During the Nigerian civil war from 1966 to 1970 he fought on the Biafran side. After the war, in January 1972 he was readmitted to the Navy, one of the few Igbo officers to regain their position.
Ukiwe was a member of the Supreme Military Council between 1975 and 1977. General Olusegun Obasanjo appointed him military governor of Niger state in 1977. He was re-deployed to Lagos state as governor in July 1978, holding this post until October 1979. He also in the SMC under General Muhammadu Buhari from 1983 to 1985, while serving as Flag Officer, Western Naval command. He was appointed director, Naval Faculty, Jaji (1981–1984) and Flag Officer, Western Naval Command (1984–1985). He became the Chief of General Staff in 1985 under General Ibrahim Babangida. He retired with the rank of Commodore in January 1987 after falling out with Babangida.
LATER CAREER
After retirement he joined the pro-democracy group, supporting Moshood Kashimawo Olawale Abiola, the president-elect in the June 1993 elections, who was imprisoned after General Sani Abacha took power in a coup in November 1993. He became chairman of companies such as Bitu Properties, Kobimat, Bitu Promar and Rudocons. He was adviser and consultant to Statoil (Nigeria), an offshore oil production company, for nine years.
In 2001, Newswatch magazine speculated that he could run for president in 2003, characterizing him as principled but rigid and highly temperamental, perhaps not flexible enough for the job. In 2006/2007 Ukiwe unsuccessfully ran to become People's Democratic Party candidate for the presidency of Nigeria.
Colonel JOSEPH OLAYENI ONI was the military governor of Niger State, Nigeria from July 1978 to October 1979 during the military regime of General Olusegun Obasanjo.[1] Oni replaced Navy Commander Okoh Ebitu Ukiwe. He established a budget of N157 million for 1979, of which N76 million was devoted to capital expenditure.
GOVERNOR OF NIGER STATE
In office July 1978 – October 1979
Preceded by Okoh Ebitu Ukiwe
Succeeded by Awwal Ibrahim
Promoted to Brigadier, Oni was commander of the 1st Division from 9 January 1984 to 16 September 1985. As Brigadier General, Oni was commander of the Headquarters Training and Doctrine Command, Nigerian Army, Minna from 15 September 1986 to 31 December 1987.
Alhaji MOHAMMED AWWAL IBRAHIM is a Nigerian traditional ruler who served as governor of Niger State from October 1979 to December 1983 during the Nigerian Second Republic. He was elected on the National Party of Nigeria (NPN) platform.
GOVERNOR OF NIGER STATE In office October 1979 – December 1983 Preceded by Joseph Oni Succeeded by David Mark
EMIR OF SULEJA In office 1993 – 10 May 1994 Preceded by Malam Ibrahim Dodo Musa ucceeded by Bashir Sulaiman Barau
EMIR OF SULEJA Incumbent Assumed office 17 January 2000 Preceded by Bashir Sulaiman Barau
EARLY LIFE AND EDUCATION
Ibrahim was born in Abuja, now known as Suleja in 1941. He attended Provincial Secondary School, Bida from 1956 to 1961 and continued further studies at the School for Arabic Studies, Kano. He earned a degree in English from Abdullahi Bayero College in 1967 and a masters in 1970. He joined Ahmadu Bello University in 1967 as a lecturer of languages. From 1967 to 1976, Ibrahim moved up within the administrative ranks, he was acting registrar of Bayero University Kano and Executive Secretary of the Center for Cultural Studies between 1973 and 1975. When Niger State was created in 1976, his services was transferred to the new state as an administrator. He was initially acting Permanent Secretary for Special Duties before becoming the Permanent Secretary for Local Government.
GOVERNOR
In 1979, he left civil service to contest for as a candidate for Governor of Niger State under the National Party of Nigeria. Ibrahim won the primary and defeated in challenges in the gubernatorial states elections to become the first elected Governor of Niger State. There were attempts to impeach Ibrahim while he was governor. He was forced out of office after the coup that brought General Muhammadu Buhari to power. A military tribunal set up by the Buhari government convicted him of abuse of power and corruption 1984. In 1986 he was barred for life from holding public office or participating in partisan politics.
EMIR OF SULEJA
The Suleja Emirate is a Hausa emirate established in the early 19th century, formerly called Abuja, in what is now Niger State. In 1976 a large part of the emirate plus territory from other states became the Federal Capital Territory, centered on the new city of Abuja. The emirate was renamed Suleja, based on the renamed town of Suleja which remained in Niger State. Awwal Ibrahim became the Emir, or Sarki, of Suleja in 1993. His accession resulted in rioting and destruction of property by opponents. He was deposed on 10 May 1994 by General Sani Abacha.
After the return to democracy, Awwal Ibrahim was restored to his title of Emir of Suleja on 17 January 2000. His restoration again caused a series of violent clashes, forcing the government to call in anti-riot troopers and impose a 20-hour curfew. Twenty one people were arrested including the chairman of the Suleja Emirate, Alhaji Shuaibu Barda. Speaking at Awwal Ibrahim's palace in June 2008, Niger State governor Muazu Babangida Aliyu noted the environmental and social problems that expansion of the federal capital has caused to the ancient city of Suleja and called for federal funding to accelerate development.
In September 2001, Ibrahim was awarded the title of Commander of the Niger. In 2010 he was chairman of the Niger State government's Committee on Reformation of Almajirci. The Almajirci are itinerant students of the Quran who depend on alms to survive.

DAVID ALECHENU BONAVENTURE MARK, GCON (born April 1948) is a retired Nigerian Army Brigadier General and politician. He was President of the Senate of Nigeria from 2007 to 2015 and is the Senator for the Benue State constituency. He is a member of the People's Democratic Party (PDP). Prior to his senatorial career, Mark was the military Governor of Niger State from 1984 to 1986 and the Minister of Communication.
GOVERNOR OF NIGER STATE In office January 1984 – 1986 Preceded by Awwal Ibrahim Succeeded by Garba Ali Mohammed
SENATOR FOR BENUE SOUTH In office May 1999 – May 2003
President Of The Senate In office 6 June 2007 – 6 June 2015
DEPUTY: Ike Ekweremadu Preceded by Ken Nnamani Succeeded by Bukola Saraki
PERSONAL DETAILS
Born: April 1948 (age 71–72) Otukpo, Benue State.
NATIONALITY: Nigerian
POLITICAL PARTY: Peoples Democratic Party (PDP) Residence Abuja
ALMA MATER Nigerian Defence Academy
OCCUPATION: Politician
MILITARY SERVICE
BRANCH/SERVICE: Nigerian Army
RANK: Brigadier General
EARLY LIFE AND EDUCATION
Mark was born in Zungeru Niger State in April 1948. He attended St. Francis Catholic Practicing School before attending the Nigerian Military School. After that he attended the Nigerian Defence Academy. He was commissioned as a 2nd Lieutenant in 1970 and became a Captain in 1971. He was Commandant of Static Communications in 1974, then later held a political post as Chairman Abandoned Properties Implementation Committee in the Eastern region in 1976.
MINISTER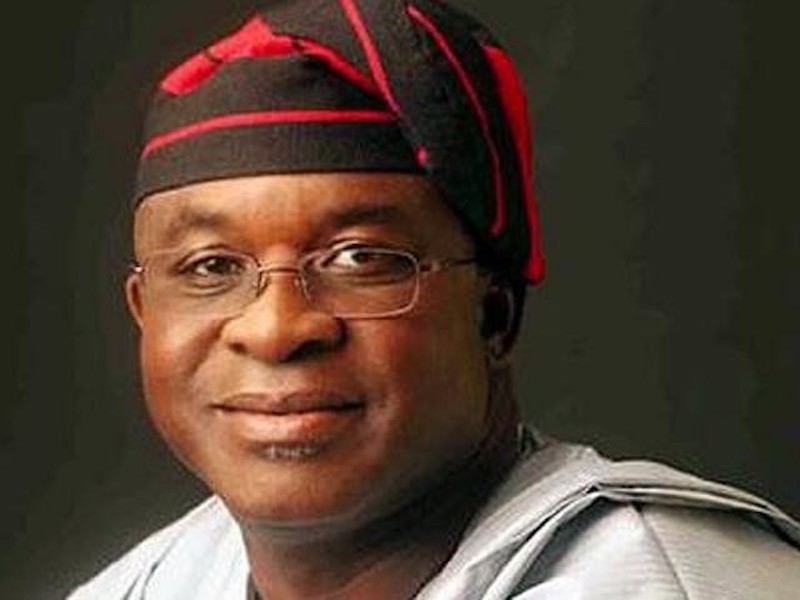 Mark headed the Communications Ministry and its two major parastatals: Nigerian Telecommunications Limited (NITEL) and Nigerian Postal Service (NIPOST). As Minister of Communications, Mark was sometimes known for his blunt talk; during a two-day walking tour of facilities in Akure in 1989, some union workers complained that some of its members had not been promoted since 1978. Mark's response was that those who have not been promoted may have to be retired, meaning that unproductive workers will have to be let go. He also espoused the opinion of death penalty for telecom cable thieves, as well as a policy of dismantling under-utilized telecom facilities citing political considerations for giving allocations to towns with limited use of phone networks.
SENATE OF NIGERIA
Mark was elected to his position as President of the Senate of Nigeria on June 6, 2007.
David Mark ran for re-election to the Senate for Benue South in April 2011 and was elected for a fourth term.[8] David Mark noted that the polls pointed to his decisive victory, and called for his opponents to work together to improve Nigeria.
When leading the review of the Nigerian Constitution, Mark reportedly urged his colleagues to set aside their personal interests and focus on the interests of the Nigerian people. After the UK criticized Nigeria's Prohibition of Same-Sex Marriage bill, threatening to pull their foreign aid, Mark responded that they "should keep [their] aid." Mark called Nigeria's National Football Federation the "centre of corruption in the country," suggesting that they may need to temporarily disband to allow for reconstruction.
PERSONAL LIFE
Mark and his wife Mrs. Kate Mark have children. David Mark is polygamous and is also married to Omale, Helen and Randa. He was also married to Priye, a Bayelsa women, and embroiled in a high-profile divorce in the year 2000. He enjoys golf, tennis, and squash. He is an Idoma Christian.
Mark has a country house with a helicopter and helipad.
GARBA ALI MOHAMMED was Military Administrator of Niger State in Nigeria from 1986 to December 1987 during the military regime of General Ibrahim Babangida.
ADMINISTRATOR OF NIGER STATE In office 1986 – December 1987 Preceded by David Mark Succeeded by Lawan Gwadabe
PERSONAL DETAILS
Born: 12 April 1949 (age 71) Zaria, Kaduna State, Nigeria
Garba Mohammed was born on 13 April 1949 in Zaria, Kaduna State. He studied at the Nigerian Defence Academy, Kaduna, at Ahmadu Bello University, Zaria and at the Engineers' School, Fort Belvoir, USA. He qualified as a quantity surveyor. Lt. Col. G.A. Mohammed was Military Administrator of Niger State in Nigeria from 1986 to December 1987 during the military regime of General Ibrahim Babangida.
Brigadier General Garba Mohammed was appointed member / secretary of the National Economic Intelligence Committee when it was established on 17 February 1994. He was appointed Minister of Works and Housing in December 1997. He was confirmed in this position on 22 August 1998, after a cabinet reshuffle in the interim government of General Abdulsalam Abubakar.
In January 2006 he chaired the 3rd Media Trust Annual Dialogue in Abuja. In November 2008, as National Vice President of the Nigerian Chamber of Commerce, Industry, Mines and Agriculture, he was a member of a delegation that visited Lebanon to explore investment opportunities.
Colonel LAWAN GWADABE (born 1949) was Military Administrator of Niger State in Nigeria from December 1987 to January 1992 during the military regime of General Ibrahim Babangida. He was accused of planning a coup against General Sani Abacha in 1995, for which he was jailed, tortured and convicted of treason. After Abacha's death he was granted a state pardon.
MILITARY GOVERNOR OF NIGER STATE In office December 1987 – January 1992 Preceded by Garba Ali Mohammed Succeeded by Musa Inuwa
CHIEF OF STAFF OF THE GAMBIAN ARMY In office 1993–1994 Preceded by Abubakar Dada
PERSONAL DETAILS Born: 1949
NATIONALITY: Nigerian
MILITARY SERVICE Allegiance: Nigeria Branch/service: Headquarters.svg, Nigerian Army
RANK: Colonel
COMMANDS: Commander of the National Guards (Guards Brigade) (1993). Commander, 23 Armored Brigade, Yola (1994).
BACKGROUND AND EARLY MILITARY CAREER
Gwadabe was born in 1949 in Jos, Plateau State, where he was brought up. His father was a Muslim of Fulani origin.
Major Gwadabe was involved in the coup of 27 August 1985, having just returned to 245 Recce Battalion (where he had previously been the Commanding Officer) from a course at the US Armour School, Fort Knox. He was one of the junior officers assigned the job of arresting the head of state, General Muhammadu Buhari, which they achieved without difficulty, replacing him with General Ibrahim Babangida. After the coup, Gwadabe was appointed Chairman of the Nigerian National Shipping Line. He was also Special Presidential Envoy and Chairman of the Sudan Peace Conference (1986–1990) and Special Presidential Envoy for Peace in Angola and Mozambique (1989–1990).
Babangida appointed Gwabade Governor of Niger State in December 1987. During his tenure he had to cope with a severe outbreak of cerebro-spinal meningitis, which was countered with an emergency mass-vaccination. At the start of the Nigerian Third Republic in January 1992, he handed over to the elected civilian governor Musa Inuwa. Inuwa had been Commissioner for Health in Niger State, and was relieved of his position by Gwadabe so he could run for office.
SANI ABACHA PERIOD
Gwadabe was appointed Commander of the National Guards. On 17 November 1993, escorted by a detachment of the National Guards under Colonel Gwadabe, three senior army officers arrested Ernest Shonekan, the interim civilian president of Nigeria who had been appointed by General Ibrahim Babangida. The coup led to the assumption of power by General Sani Abacha. Gwadabe served as Chief of Staff of the Gambian Army, succeeding Brigadier Abubakar Dada. On his return to Nigeria after the July 1994 Yahya Jammeh coup in Gambia, he was briefly Principal Staff Officer to General Sani Abacha before being appointed Commander of 23 Armored Brigade in Yola.
On 1 March 1995, he was arrested on a charge of plotting a coup against the Abacha government, and was jailed, tortured and later convicted of treason along with others. He was on death row when Abacha died unexpectedly in June 1998. Years later, Abacha's chief of staff Lt-Gen. Oladipo Diya said that he considered that the claimed coup plot was non-existent.
LATER CAREER
In March 1999, the transitional military government of General Abdulsalami Abubakar granted a state pardon to Gwadabe and others accused of plotting coups against General Sani Abacha. In June 2009, President Umaru Yar'Adua granted Gwadabe and others a full pardon.
In 2004, he was a leading member of the Kaduna Discussion Group, aligned with former military ruler Ibrahim Babangida. As a board member of MTS First Wireless, in January 2005, Gwadabe alleged that the chairman had been involved in fraudulent allocation of shares and misdeeds in importation of telecommunications equipment. Gwadabe was among leaders who, in 2005, were encouraging General Ibrahim Babangida to contest the 2007 presidential election.
Gwadabe became a member of the board of several companies, including U2 Communications Africa and North Eastern Capital. He became CEO of Seeds Project Company and Chairman of North Eastern Integrated Oil services Ltd. His business interests include Oil and Gas, Leisure and Hospitality services. In February 2009, Gwabade was appointed chairman of the board of the Federal Road Safety Commission (FRSC). In August 2009, he announced that 22 ambulances were being deployed in the Federal Capital Territory to assist accident victims.
Dr. MUSA INUWA, CON (1948 – 16 January 2010) was governor of Niger State in Nigeria from January 1992 to November 1993, elected as a member of the National Republican Convention (NRC). He was of Kanbari extraction, from the Kontagora zone of Niger State.
GOVERNOR OF NIGER STATE In office January 1992 – November 1993 Preceded by Lawan Gwadabe Succeeded by Cletus Komena Emein
PERSONAL DETAILS Born 1948
Died 16 January 2010 (aged 62) Zaria
POLITICAL PARTY: NRC, ANPP
CHILDREN: 3 (Three)
OCCUPATION: Physician
He ran for governor of Niger in April 2003 on the All Nigeria People's Party ticket, coming third after Abdulkadir Kure of the People's Democratic Party and Mustapha Bello of the People's Redemption Party (PRP).
In March 2006 he and other Niger State leaders urged the government to prevail on the National Assembly to stop the constitutional review, on the basis that the Nigerian constitution was less than seven years old. In December 2006, he was made Commander of the Order of the Niger.
Musa Inuwa died on January 16, 2010 in Zaria at age 62. He was survived by his wife and three children.
MU'AZU BABANGIDA ALIYU is a senior civil servant who was elected governor of Niger State, Nigeria in April 2007. He was reelected on 26 April 2011.
GOVERNOR OF NIGER STATE In office 29 May 2007 – 29 May 2015 Preceded by Abdulkadri Kure Succeeded by Abubakar Sani Bello
PERSONAL DETAILS Born: Minna, Niger State, Nigeria
POLITICAL PARTY: People's Democratic Party (PDP)
In the March 2015 presidential and senate elections, Gov Aliyu failed in his senate race against David Umaru of the All Progressives Congress, who obtained 149,443 as against 46,459 votes for the governor. On April 11, 2015, he failed to win in his own polling unit in governorship and state assembly elections in polling unit 006 where Aliyu's PDP only obtained 100 votes against 361 votes for Kofar Danjuma Mainadi of the APC.
BACKGROUND
Mu'azu Babangida Aliyu was born in Minna in Niger State on November 12, 1955. He attended the College of Arts & Arabic Studies in Sokoto, graduating in 1974. In 1977, he obtained the Nigeria Certificate in Education from the College of Education, Sokoto. After the mandatory one-year National Youth Service, in 1978 he became a teacher at Government Teachers' College, Minna. Later he went to Bayero University, Kano where he obtained a BA in Education in 1983. He went on to the University of Pittsburgh, Pennsylvania, United States in 1985, gaining a PhD in Public Policy and Strategic Studies in 1989.
In 1983 he was elected to the National House of Representatives for Chanchaga Federal Constituency towards the end of the short-lived Second Nigerian Republic. He was given the title of 'sodangin nupe' by the etsu nupe and chairman, Niger state council of traditional rulers
PUBLIC SERVICE CAREER
He joined the Federal Public Service as Acting Chief Political Affairs Officer in May, 1990. He subsequently held posts in the Office of the Secretary to the Government of Federation and the National Council on Inter-Governmental Relations. From 1996 until April 1999 he was Director (Maritime Services) in the Ministry of Transportation. In 1999 he was appointed Federal Permanent Secretary and Chief Operating/Accounting Officer, and later served in a number of senior positions in different Federal civil service departments until 2007, when he reentered politics.
GOVERNOR OF NIGER STATE
Mu'azu Babangida Aliyu was elected governor of Niger State in April 2007, running on the People's Democratic Party (PDP) platform. His election was disputed by Jibrin Bala Guna Alhassan, a rival candidate for the PDP nomination, but the suit was rejected by the Federal High Court in Abuja in December 2007.
Soon after being sworn in as governor, Aliyu established up a Debt Verification Committee to look into a flood of claims for unpaid bills for the contracts awarded by his predecessor Abdulkadri Kure. The committee reported widespread misappropriations of the state's resources."
In January 2008, he said to a delegation from the Association of Nigerian Authors, Niger State, "I think Niger State will be the most published state in 2008. We want to publish you; we shall publish you…" The state was to publish at least twenty titles in 2008 alone.
At a December 2008 symposium on poverty eradication in Northern states, Babangida Aliyu said the traditional rulers, particularly in the Northern region, were "corrupt, support corruption and have lost the respect and moral authority to correct their subjects." Speaking in October 2009 at a convention of the Association of Nigerian Authors, Aliyu said that over 90 percent of Nigerian politicians have criminal intentions, spending huge amounts to gain office for their own benefit rather than to serve the public.
Babangida Aliyu was reelected on 26 April 2011.
At a meeting of the Northern Governor's Forum in Abuja, Aliyu as chairman "welcomed the US government's offer of military assistance" to locate the schoolgirls missing in the Chibok schoolgirl kidnapping.
ABUBAKAR SANI BELLO known as Lolo, is a Nigerian politician and the current Governor of Niger State, Nigeria.
GOVERNOR OF NIGER STATE Incumbent
Assumed office 29 May 2015 Preceded by Mu'azu Babangida Aliyu
PERSONAL DETAILS
Born: 17 December 1967 (age 52) Niger State, Nigeria
CITIZENSHIP: Nigerian
POLITICAL PARTY: All Progressive CongressAPC
SPOUSE(s): Dr. Amina Abdulsalam
PARENTS: Sani Bello
EDUCATION: Economics
ALMA MATER: University of Maiduguri
OCCUPATION: Politician
BACKGROUND
Born on 17 December 1967. He is the eldest child of the Nigerian Billionaire and former military Governor of old Kano state Col Sani Bello (RTD) . Abubakar Sani Bello attended ST. Loius primary school, Kano from 1974 – 1979 and later went to Nigerian Military School from 1980 – 1985 then was given admission into University of Maiduguri 1986 – 1991 where He obtained a B.Sc in Economics. Abubakar has worked in several parts of the country Starting from His NYSC days where He was posted to serve in Port Harcourt in the Marketing department of NICOTES Services as Supervisor.
POLITICAL CAREER
GUBERNATORIAL RUN
Alhaji Abubakar Sani Bello won the Niger State, APC gubernatorial primaries for the 2015 election. Abubakar polled 3,829 votes to defeat Senator Musa Ibrahim in the primary election. Abubakar later went ahead to win the general election with a total of 593,709 votes. Abubakar was declared winner by the INEC on 13 April, 2015. On March 9th, 2019, Abubakar was reelected as the Governor of Niger State.
LIST OF NIGER STATE ADMINISTRATORS
1. CLETUS KOMENA EMEIN was Governor of Niger State in Nigeria from 9 Dec 1993 to 22 Aug 1996. He became a member of the Niger Delta Committee, tasked with solving the endemic violence in the oil-producing region, in September 2008.
ADMINISTRATOR OF NIGER STATE
In office 9 Dec 1993 – 22 Aug 1996 Preceded by Musa Inuwa Succeeded by Simeon Oduoye
PERSONAL DETAILS
Born: 1948
NIGER STATE GOVERNOR
As governor of Niger State he was noted for going to work without a security guard. In 1994 he dethroned Etsu Muhammadu Attahiru of the Agaie Emirate due to allegations that he had murdered Alhaji Ibrahim Tsadu, Chairman of the Agaie Local Government Area. Attahiru was later cleared of the allegation. He retired with the rank of Brigadier-General.
SUBSEQUENT CAREER
Cletus Emein became chairman of Reach Engineering & Diving Services, a company involved in maintenance of offshore oil rigs.
In October 2004, Cletus Emein and other Ijaw leaders asked a visiting delegation from the British government to advise the Shell Petroleum Development Company to avoid trouble in the region by ceasing to take undue advantage of the people of the Niger Delta. In April 2005 Cletus Emein called on the Federal Government to ensure that oil companies operating in the Niger Delta comply with their legal obligations to the communities in the region, imposing severe penalties for non-compliance.
Speaking about a Niger Delta stakeholders conference called by President Olusegun Obasanjo in April 2006, General Cletus Emein said he was not against dialogue. However, the Federal Government must already know that the people of the Niger-Delta, particularly the Ijaw, were being grossly marginalized. In May 2008, speaking as a member and advisor on Peace and Security of the Izon Council of Elders in Delta State, Cletus Emein called for restraint by both the militants and the Joint Military Task Force to avoid causing further harm to Ijaw communities in the area. He called on the Federal Government to set up a panel to determine the cause of the recent crisis and recommend how to avoid a repeat. In September 2008 Delta State Governor Emmanuel Uduaghan nominated General Cletus Emein to the Niger Delta committee as a representative of the Ijaw ethnic group.
2. SIMEON OLASUKANMI ODUOYE (13 April 1945 – 21 March 2014) was a Nigerian police officer and administrator of Niger State and Ebonyi State. He was elected senator for Osun Central in April 2007 on the People's Democratic Party (PDP) platform.
ADMINISTRATOR OF NIGER STATE
In office August 22, 1996 – August 1998 Preceded by Cletus Komena Emein Succeeded by Habibu Idris Shuaibu
ADMINISTRATOR OF EBONYI STATE
In office August 1998 – 29 May 1999 Preceded by Walter Feghabo Succeeded by Sam Egwu
SENATOR – OSUN CENTRAL
In office 29 May 2007 – May 2011 Preceded by Olusola Adeyeye
PERSONAL DETAILS
Born 13 April 1945 Ikirun, Osun State, Nigeria
Died 21 March 2014
POLITICAL PARTY
People's Democratic Party (PDP)
BACKGROUND
Simeon Oduoye was born on 13 April 1945. He obtained the West African School Certificate in 1964 from Akinorum Grammar School, Ikirun. He enlisted in the Nigeria Police on 1 July 1965. He became an Assistant Inspector General of Police, retiring in 1999. He was Administrator of Niger and Ebonyi States 1996–1999. He was chairman of NSPRI (2005–2007). He is Chairman and Managing Director of Layo Woodmill Nigeria Ltd.
As administrator of Ebonyi State, one of his first acts was to set up a committee to restructure the state civil service to ensure order, seniority, observance to rules and regulations.[4] In an October 2009 interview, Senator Julius Agbo cited Oduoye's administration as an example of a very well organised person who tried to establish civil service in Ebonyi state.
SENATE CAREER
Simeon Oduoye was elected senator for Osun Central in April 2007 on the (PDP) platform. He was appointed to committees on Security & Intelligence, Power, Land Transport, Interior Affairs, Drugs Narcotics Anti Corruption and Air Force.
In May 2008, as Vice chairman of the Senate Committee on Security and National Intelligence, Oduoye said the Senate was about to approve the establishment of a special court for financial crimes.
PERSONAL LIFE
He is the father to Kayode Oduoye.
3. HABIBU IDRIS SHUAIBU was military administrator of Niger State in Nigeria from August 1998 to May 1999, when he handed over control to the democratically elected Abdulkadir Kure.
ADMINISTRATOR OF PLATEAU STATE
In office 22 August 1996 – August 1998 Preceded by Mohammed Mana Succeeded by Musa Shehu
ADMINISTRATOR OF NIGER STATE
In office August 1998 – May 1999 Preceded by Simeon Oduoye Succeeded by Abdulkadir Kure
PERSONAL DETAILS
Born: 17 November 1984
Habibu Shuaibu was an aide to General Ibrahim Babangida. In 1989, while at the U.S. Army Command and General Staff College, Fort Leavenworth, Kansas he wrote an unpublished thesis titled "Military Involvement in Politics in Nigeria: The Effect on Nigerian Army". Speaking as one of those who backed General Babangida's putsch on August 27, 1985, he claimed that the reason for the coup against Muhammadu Buhari was that Buhari did not distribute positions to junior officers.
Appointed administrator of Plateau State in August 1996, he persistently urged the people to support and cooperate with the Sani Abacha administration to enable it accomplish the task ahead. Habibu Shuaibu retired from the army as a Colonel.